Deep tracks are worth staying up until midnight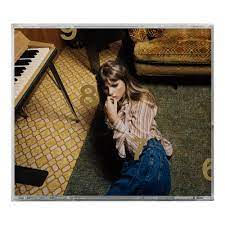 "Midnights", singer-songwriter Taylor Swift explores what feels like a hazy, late night heart-to-heart and spans a wide range of emotions from self-deprecation to the ins and outs of falling in love. This tenth studio album is a compilation of her deep-inner thoughts that would only come to the surface in the depths of the night.
Swift returned to the studio with songwriter, Jack Antonoff, after her previous albums, "Folklore" and "Evermore" released in 2021. These albums introduced a new acoustic, folky sound for Swift. With this latest release on Oct. 21, she picks up right where she left off with her trio of pop albums, "1989", "Reputation" and "Lover". She pulls elements from each previous pop album through synthesizers and distorted vocals but elevates her style with spunky soundscapes that bury intense, self-effacing lyrics.  
Swift touches on several heavy topics throughout the album. She explores her long-term relationship, public image, self-hatred, the fear of becoming vulnerable and falling in love as well as the effects of her childhood.  This is quite possibly her most personal album to date.
One of the most notable tracks, "Anti Hero", displays a side of Swift that fans haven't seen before. The chorus, "It's me/Hi/I'm the problem, it's me/At teatime/Everybody agrees/I'll stare directly at the sun, but never in the mirror/It must be exhausting always rooting for the anti-hero", bluntly criticizes aloof qualities Swift hates about herself. She is honest in admitting to the fact that she is "the problem" in her relationships. While the lyrics are very straightforward, she disguises the moody undertones of the song with an upbeat, lively tune. This track feels incredibly raw and personal to Swift as she shares her struggles with self-hatred.
Tracks like "Maroon", "Snow on the beach" and "Labyrinth" aren't Swift's usual gut-wrenching, heartbreak songs. Rather they are mature and sulky songs that unpack the lulls of a long-term relationship. Though there are a few satirical songs such as "Karma" and "Mastermind", "Midnights" as a whole shows Swift's maturity and growth from previous albums.
Though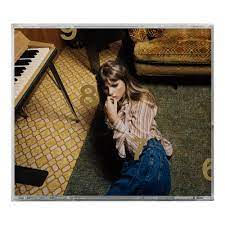 "Midnights" is a confessional album, it is also playful in the sense that it's sonically exuberant and alluring. Coming back into her pop era, Swift creates yet another masterpiece. 
Midnights earns 5/5 stars.