Preston Zbroszczyk, Sports Editor
November 3, 2018 • No Comments
Boys' golf swings into the new season looking to match the same results from last year. Trying for a different approach to this season, coach Michael Kniep did not lean on one leader, but instead to an overall leadership...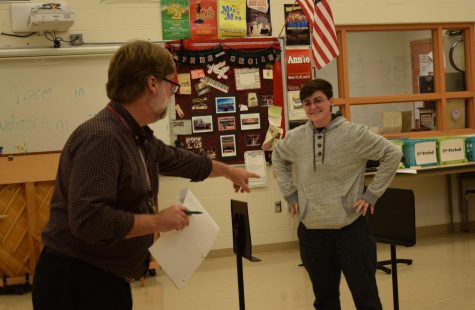 Thomas Tracey, Sports Editor
November 27, 2018 • No Comments
North's theater program begins its season with "Almost, Maine", a play quite different from previous stage productions. "Almost, Maine" was originally written by John Cariani, and it is a...
October 30, 2018
Cheap, simple Halloween costumes available
October 30, 2018
October 5, 2018

Loading ...
Regardless of whether someone thinks that grades are pointless or essential, the reality is that they are necessary for college admittance. One of the...