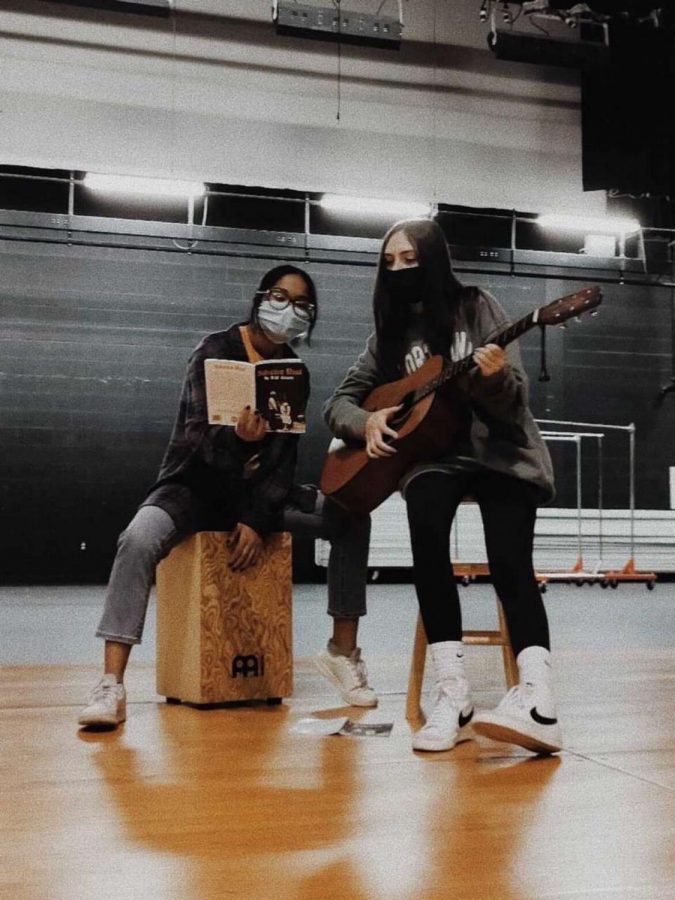 A mysterious cult takes hold upon a young girl, and it is her younger brother's job to make the journey to save her.  That is what the audience can expect from D.W. Gregory's "Salvation Road" being performed on the...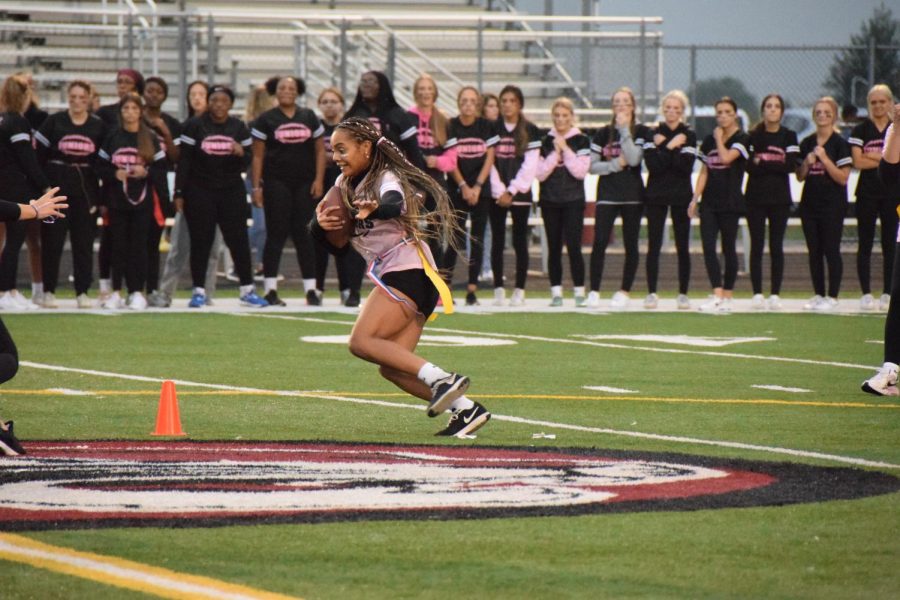 Students  were invited to unleash their inner hustle, get funky and boogie through North's homecoming week from Oct. 4-8.   Festive decorations lined the main entry way to fit this year's homecoming theme, disco. "When...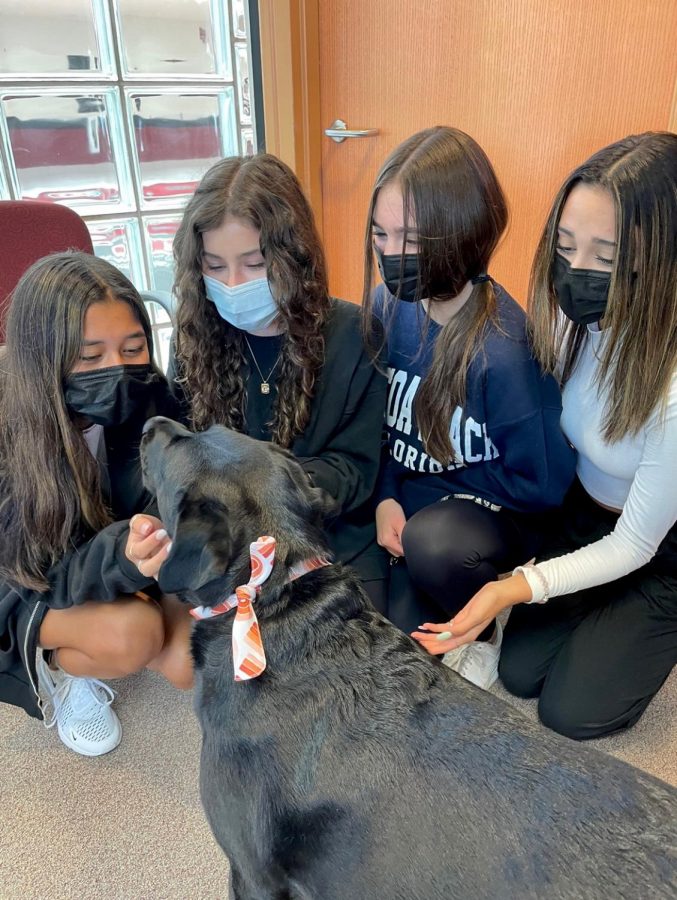 Anyone can hear when she's around. The 'ooh's' and 'aww's' of students passing by. Chloe, North's support dog, is in the building full-time after a year of regulations. While it did take a little time to get...
"My favorite Halloween costume I've ever done is a Panda. Pandas are my favorite animal and it was...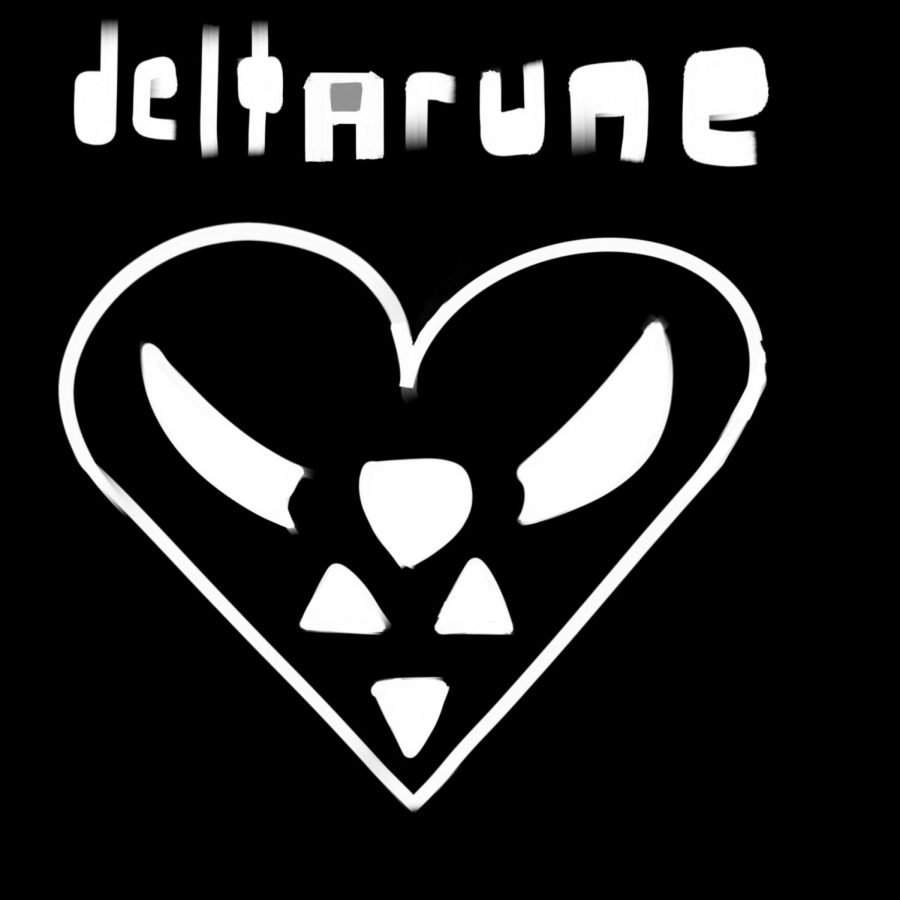 Deltarune Chapter 2 is a refreshing addition to the game genre. It delivers amazing characters, a jam of a soundtrack and some great storytelling. The...
Donda- Kanye West Folklore- Taylor Swift Sour-Olivia Rodrigo Call Me If You Get Lost- Tyler the Creator  Heat Waves- Glass Animals ...
Want to help around the school and organize school events? Come to the Student Council.  
Next meeting: Nov. 18 in the cafeteria after school
We strive to spread positivity in big and small ways to make kindness the norm in our community.
Next meeting: Nov. 8 for all students in Open Area 3
Interested in chemistry? Want to do cool experiments and understand more about how the world works? Join Chemistry Club. 
Next meeting: Nov. 19 in Room 413
Interested in fishing? Want to bond with other fishermen? Come to the Bass Fishing Club. 
Meets every other Wednesday in room 418
Book recommendations, book discussions and fun activities 
Next meetings: Nov. 8 and 22 in the Media Center from 3:15 p.m. – 3:45 p.m. 
Are you interested in fundraising and advocating to help children all around the world? Join UNICEF Club. 
Next meeting: Nov. 15 in the Media Center
PNHS computer science, technology, and engineering club
Meetings held on the 1st and 3rd Friday of every month in Room 228 after school until 3:30 p.m.
For anyone interested in learning more math and competing in different math topics.
Next meetings: Nov. 3, 8, 15 and 22 in Room 120 until 3:15 p.m.
Are you passionate about science and competing with a team? Want to explore other sciences to possibly have a career in? Then come on down to the Science Olympiad Club. 
Next meeting: Nov. 22 in Room 213
Spanish Club embraces the culture of Spain and Latin America.  
Meetings are every 2nd and 4th Thursday of the month. 
Next meeting: Nov. 11 in Open Area 3 or room 325
Association
SASA meetings focus on a theme of south Asian culture or activities and provide a space for students to find peers with a similar background as themselves.
Next meetings: Nov. 10 and 24 in Open Area 2 after school at 2:20 p.m.
Want to help destigmatize mental health? Learn more about mental health? Join Mental Health Awareness Club.  
Meets every Monday in Open Area 4
Want to support the LGBTQIA+ community? If you're a part of the community or want to meet others in the community, then come to the Gay Straight Alliance (GSA). 
Meets every other Friday outside of Door P weather permitting. See Mr. Lavallee for questions. 
Are you interested in theater games, improvisation and acting work?  If so, join Drama Club.
Meetings on Thursdays from 4 p.m.-5 p.m. See Mr. Barber in Room 402 for more details.
An opportunity for students to embody what it means to embrace creativity through self-expression and is an opportunity to discover new designers, trends and fashions. 
Meets the first Thursday of the month in Open Area 1
Next meeting:  Nov.  4
A global organization for high school students to meet with Young Life Leaders at weekly club and throughout the week to discuss what matters to them, go to camp as well as enjoy fellowship and a good time together.
Next meetings: Nov. 1, 8, 15, 22 and 29 in the cafe at 7:11 p.m. 
Open to all students interested in learning more about German culture.  
Next meeting: Nov. 15 for our scavenger hunt in room 321.  
We will also be selling our chocolate- filled advent calendars in November. Stop by Room 321 if interested.  
Promotes casual and competitive play from beginners to expert level chess players. 
Meets on Mondays, Wednesdays and Fridays in Open Area 4
Exploring everything from dark matter and black holes to how the universe will end.  Come chat about the cosmos with us.
Next meeting: Nov. 10 in Room 213
This club is designed to provide girls with a safe space to talk about real-life concerns, trends and provide a sense of community.  
Meetings are held on the 2nd Monday of each month.
Next meeting: Nov. 8 in Room 427 starting at 2:30 p.m.
Want to meet other Anime enthusiasts? Discuss the plots of animes? Come to Anime Club. 
Meets every Wednesday in 
Room 405
A club for girls interested in STEM fields.
Next meetings: Nov. 9 and 16 in Room 120 after school until 3:00 p.m.
Join Greek Club to get a taste of the Greek culture and learn about its food, traditional dances and more.
Meetings are once per month after school in Room 221.  For future meeting announcements text @pnhsgreek to 81010 to join the Remind