Students lead way at conference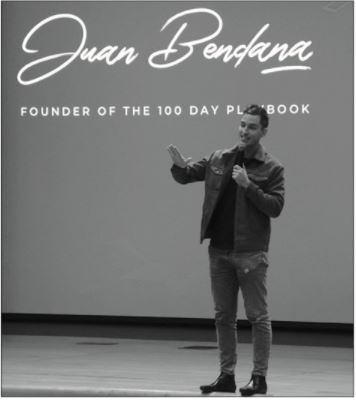 12 SPC high schools participated in the annual leadership conference hosted by North on March 14.
The conference goal was to teach students how to have a leader's mentality and how they can apply those skills to various social situations in school and beyond. Students were given the opportunity to listen to qualified speakers and interact with peers who share their passion and ambition for leading others.
"It also gives student leaders the opportunity to collaborate and communicate with like-minded leaders from other area schools," said Lindsay Casey, science teacher and conference co-organizer. 
68 North students attended as representatives or helped facilitate. The majority of North's delegation consisted of current sophomores and juniors, who will take on major leadership roles as next year's upperclassmen.
"Most of these students are in some sort of leadership position within their high schools, whether it's within athletics, student council, clubs and so forth," North Media Specialist and conference co-organizer Kelly Zack said.
The leadership conference began in the auditorium with a speech from keynote speaker Juan Bendaña, who was chosen through the research and input of Northside Crew members. The youth speaker reaches thousands of students in cities across the U.S. and Canada each year as he uses humor and storytelling to convey messages about leadership.
According to his website, juanbendana.com, "Students need a voice that they can relate to. They need someone that has been there. Someone that speaks from experience. My ability to influence and inspire students solely rests on the fact that I've been where they are."
In his presentation, Bendaña spoke from experience on topics ranging from a wild vacation in Nicaragua to the loss of a loved one. Students were engaged and entertained.
"He's very involved, funny, he has a lot of character and he's very passionate," Joliet Central sophomore Monzerrath Bibian said. "I like how he included his own personal stories in the discussion, and he knows how to control the emotions of the crowd."
After this introduction, students were assigned to groups and traveled through the school to participate in four targeted discussions. 
One guest speaker at the event was social worker Kassandra Foleno, who covered student wellness. This introduced an important discussion about mental health.
"I feel as though students have to be able to know how to handle stress and how to take care of themselves before they can help others, so that's where the wellness session came in," Zack said.
Life coach Rosalie Davis discussed courage and vulnerability in the auditorium. 
"My biggest takeaway was being able to fully open yourself up to others and to accept others the way you would want to be," Oswego senior Stacia Black said.
A session in mindful communication was led by Spanish teacher Emilie Hatzl in North's Media Center. Students not only listened, but they also answered questions and held guided conversations with their peers.
"Mindful communication is centered in presence, awareness, curiosity, and connection – to yourself and the person with whom you are speaking," Hatzl said. "The greatest gift you can give to someone is to be seen and heard. In a time where nobody is listening to each other, mindful communication is a rare superpower."
The final discussion, positive school culture, was led by some of North's student leaders. 
"I feel like helping create a positive school culture is a really important part of being a leader," Zack said.  "I do feel that administration and faculty play a part in that, but I think a lot of it comes from students and how everyone treats each other, so that's why I really wanted to have a session that was student-led." 
After rotating through all four sessions and a lunch break, participants reconvened in the auditorium. Bendana delivered his closing remarks to students and staff members in attendance, leaving them with a message about taking initiative.
"Don't wait to do things that you want to do," Bendana said. "Don't wait until the fall, don't wait for the perfect moment, don't wait for a special occasion. Being alive is a special occasion."
Following the leadership conference, students returned to their schools to share their newfound wisdom in a post-conference meeting. They were expected to discuss what they learned and how to apply that knowledge in their everyday lives. For North sophomore Ben Grobstein, his biggest takeaway was fairly simple.
"It's nice to step out of your comfort zone," Grobstein said.
Overall, the event ran smoothly on a structured schedule. Students were enthusiastic and engaged as they took time out of their school day to learn some invaluable lessons about leadership.
"I personally feel it's important for students to develop leadership skills because as they move forward in life, those skills are important in many situations they will encounter," Casey said. "As they hold a job, attend college, and even start their career, they will need to be responsible, communicative, respectful, trustworthy, and empathetic. Even if they are not in a leadership position, these leadership skills will only help them in life."