Favorite School Apps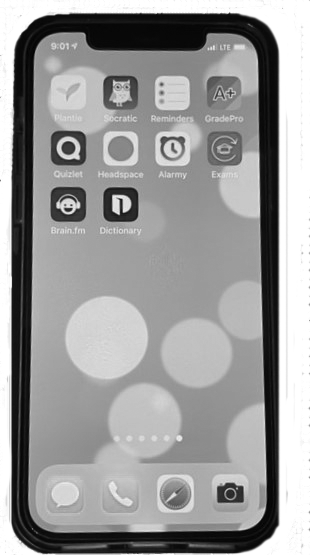 After a long summer, coming back to a fresh school year can be difficult. These ten apps can help with getting back into school mode.
Plantie helps with time management. The user sets a timer for how long they would like to stay focused on their task. If the user completes the amount of time away from their device, fruit will grow and the user can harvest it. The user can grow their favorite fruit and collect badges for staying on top of their work. Plantie is compatible with IOS and Android devices. The app is useful if someone struggles with staying off of their electronics while doing homework.
Socratic is a helpful app when working with math problems for algebra, trigonometry, biology and geometry. The user can take a picture or type in a problem and the app will show step-by-step tutorials how to solve the equation. Socratic also shows different methods in which the equations can be solved, as well as written responses explaining how the problem's answer is correct. Socratic is available on IOS and Android devices. 
Reminders is an app that comes with iPhones. This app keeps track of homework or activities going on outside of school. The user can make virtual checklists of tasks they would like to accomplish. 
GradePro is an app for checking grades. The user simply logs into their school account  to access them. Grades are color coded, ranging from bright green to dark red depending on what the user has in the class. Students can also easily access first semester grades, as well as their final letter grades for each class. When a class is clicked, they can also pull up all of their assignments and see their grade for each assignment as well as averages in each grading category such as assessments or classwork. GradePro is compatible with IOS devices.
Quizlet is useful when it comes to studying for a test. The app is virtual flashcards, though it has additional  study features. The user can search for flashcard sets or make their own, by entering a word and then the phrase on the other side of the card. Quizlet has flashcards, matching, writing the word or phrase down, a test feature and learn feature which is a mix of all of the methods. Quizlet is available on IOS and Android devices. 
Headspace is a meditation app that can help calm the user from school stress as well as stressors from everyday life. The app offers different types of meditations such as helping with sleep and relieving stress, but users normally start with the basic lessons first by listening  to a voice recording for instruction. It is recommended that someone accesses the meditations once each day. Headspace is compatible with IOS and Android devices, as well as being able to access it through their website.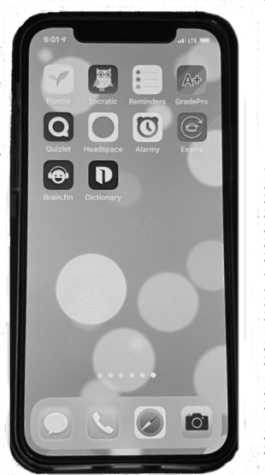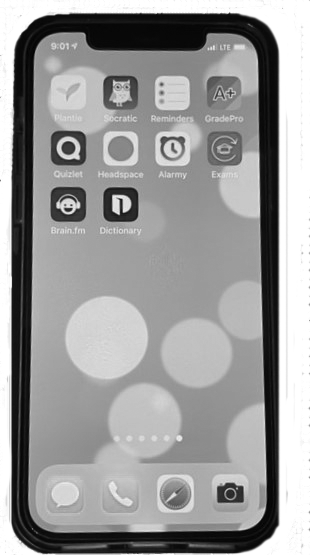 Alarmy is perfect for any student who has trouble waking up on time. The app's alarm is loud, and the student needs to solve a few basic math equations in order to shut off.. Alarmy also has sleep music features to help with falling asleep quickly.  This easy-to-use app is available on IOS devices.
Exam Countdown Lite keeps  t
rack of test dates. Students can input their upcoming tests, and the app will send a notification when someone's test is coming up. The user can also put in the specific subject of the test as well as customize the test's icons appearance. Exam Countdown Lite is a solid organization tool and is available on IOS and Android devices.
Brain.fm uses music to help students focus and promote studying. The user simply makes an account and answers a few questions as to what their goals are, and Brain.fm makes them a customized playlist of study songs. The app also has specific categories geared towards individual goals like better focus, sleep, relaxing or meditation. Brain.fm can be downloaded on IOS and Android products.
Dictionary.com is as it sounds, a dictionary. Students can search up any word and see its definition, parts of speech and its usage in a sentence. There is also a thesaurus feature that the student can access quickly. This app is especially handy during English classes. Dictionary.com is accessible on IOS and Android devices, as well as looking on its website.