Taylor Swift's 'Evermore' review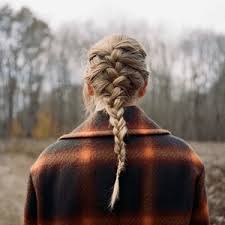 Taylor Swift released "Evermore" just three months after her eighth studio album, "Folklore", as its sister album.  "Folklore" introduced a whole new sound for Swift, which carries over into "Evermore."
Kicking off with track one, Swift hits hard with this far from sappy love song. "Willow"  embodies loving somebody and just begging and wishing for them to reciprocate that love. The chorus, "The more that you say/The less I know/Wherever you stray/I follow/ I'm begging for you to take my hand/Wreck my plans/That's my man." truly shows how Swift's character is desperate for this love-interest to feel the same about her. 
The gut-wrenching track two, "Champagne Problems", tells the story of two long-time partners' relationship crumbling due to life's obstacles. Through the struggles of mental health issues, the relationship cannot stay afloat. The song embodies what going through such a challenging breakup feels like. Everyone downplays the hurt of the breakup, but to that person, it is very hard and feels like they're grieving.
Jumping to track six, "No Body, No Crime", tells the story of a cheating husband murdering his wife. This story is told from Swift's point of view and starts off by her friend, Este, telling Swift about her sneaking suspicion of her cheating husband and eventually achieves the ultimate revenge by murdering the husband. Though a bit confusing, Swift takes her songwriting skills to a whole new level here. This song is a crazy horror movie or even "Law and Order" episode. It is truly one of the best tracks off the album. 
Throughout "Evermore", Swift ditches her usual pop sound for  a more alternative, and even indie in several songs on the album including "Coney Island" and " 'Tis The Damn Season." She even returns to her original country roots on track 11, "Cowboy Like Me".
The shining star of the album is Swift's incredible lyrics. She tells stories in each of her songs and also  incorporates characters and recurring themes into "Evermore." Telling these stories from a third-person point-of-view makes the listeners feel as if they are reading a book.
The creativity brought to the table on this album is something never seen from Swift. In previous albums, Swift created music that never felt as personal as the tracks on "Evermore", but this album breaches new levels of maturity. The overall sound of the album conveys how much she has matured from her debut years. From high school break-up songs, to songs about real, raw emotions throughout life, it's like watching her grow up over the course of nine albums. 
With the release of "Folklore" and "Evermore", Swift redefines her career and makes music much better than before with a more mature and intriguing sound."Evermore" earns five out of five stars.