The best albums of 2020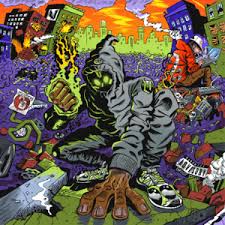 In a year filled with incongruity and diversity, it is only fitting that the music released this year reflects those ideas.  From hip-hop to indie folk, this year has produced some fantastic records across many genres and from numerous artists.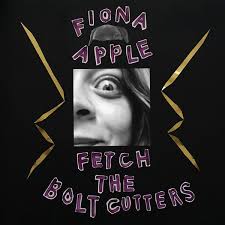 Fetch the Bolt Cutters- Fiona Apple 
Fiona Apple dropped one of the rawest and most emotional albums of the year with her fourth project and first since 2012. This album is almost perfect. It's something so new and real; it sounds cathartic, and it is so unique. The lyrics about being treated poorly by men, the world as a whole but rising above, and Apple finding the strength to be her own person make this album as powerful. The kind of unpolished production fits the vibe of the lyrics perfectly, and the weird and unusual uses of non-percussion elements to create percussive sounds form an atmosphere of a manic episode, but in a surprisingly good way.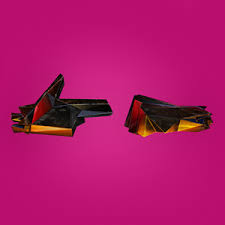 RTJ4- Run the Jewels 
In June, Run the Jewels released the fourth installment in their acclaimed discography, and it could not have come at a better time.  Dropped in the midst of the mass civil unrest that took place across the country this summer, the bars about police brutality and Killer Mike's experiences as a black man and activist were as topical as ever. The beats are as creative as ever and set up the duo for some of their most inventive bars yet.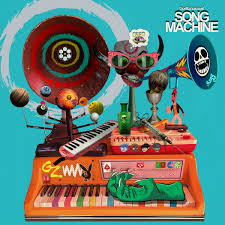 Song Machine, Season One, Strange Times (Deluxe)- Gorillaz
In January, the British virtual band Gorillaz started releasing new singles and music videos every month. This project was called "Song Machine", and it was compiled into a full album with new tracks. The album overall is just incredibly solid, with no bad tracks. The production is as pop-inspired as ever, and the features are absolutely perfect. It is very clear everyone involved with the project was having an absolutely amazing time with it and that translated into the music.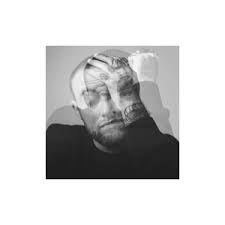 Circles- Mac Miller 
In September of 2019, Mac Miller passed away due to an overdose. Before he passed, though, he was well into the recording process of this record. His collaborators picked it back up and finished it for him, and what a final album. It is a complete evolution from his last project and moves into more of a blues rap territory that fits Miller's slurred and intoxicated vocal delivery. With a spacy and ethereal production and lyrics about dealing with fame and his clearly deteriorating mental health, this record is a wonderful send-off for one of the best artists of the last decade.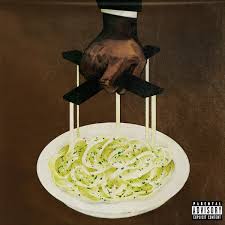 Alfredo- Freddie Gibbs and The Alchemist
Freddie Gibbs brought out a really good record this year with collaborator The Alchemist on the beats. Gibbs's"s fast and complex lyricism works quite well with The Alchemists' laid back and sample-heavy production. The whole project sounds like something out of the 2000s underground days with MF Doom and Madlib but with a nice modern spin. The features also shine, especially the unexpected Tyler The Creator feature part way through the record. With bars about his upbringing and past as a drug dealer, as well as his future and success as a musician, the lyrics stand out in tandem with the beats making a consistent and complete album.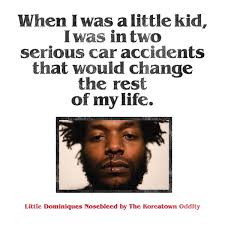 Little Dominiques Nosebleed- The Koreatown Oddity
This project is quite strange, but somehow it works. The production isn't the best and there are some iffy lyrical moments, but it is so creative, it deserves recognition. The record is almost autobiographical about Dominique's (The Koreatown Oddity) trauma and his time growing up in Koreatown LA. Chronicling two car crashes he was involved in and how they changed his life, it is a great exploration into traumatic experiences and how one deals with it, especially when it wasn't dealt with properly. The album was also produced by Dominique and that consistency between the beats and the lyrics creates some very creative moments between the two. All of this contributed to the overall vibe of mind clutter and being overwhelmed while dealing with mental health issues.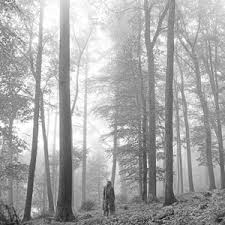 Folklore- Taylor Swift
Known for her pop and country roots, Taylor Swift dropping an acoustic folk record was definitely not expected this year. Coming from a place of retrospective thoughts, this record is lined with plucky acoustic guitars, distant and quiet drum beats, and Swift's vocals talking about her life and career in the music industry. With features from acoustic folk legend, Justin Vernon of "Bon Iver" and Aaron Dessner from "The Nationals", Swift had some really qualified help to transition her sound from radio pop to indie folk. Swift's smooth and at times somber vocals all contribute to the consistent vibe and atmosphere of "Folklore." This album is a welcome release from Swift and a fantastic indie-folk album overall.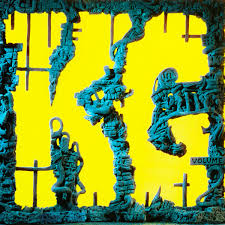 KG– King Gizzard and the Lizzard Wizzard
The Australian, Psych rock ensemble King Gizzard released their 16th full-length project since 2012, and it is classic Gizzard. For "KG", they brought out their microtonal sounds and infused them with their mythical storytelling skills showcased on past records. This new album is nowhere near their best, but it is still solid and a fantastic self-titled project. For anyone looking to get into Gizzard, this would be the perfect album to do so. The more eastern influence in the music, the ripping drums, and the weird and ethereal storytelling in the lyrics come together to make a favorite album for 2020. 
Album of The Year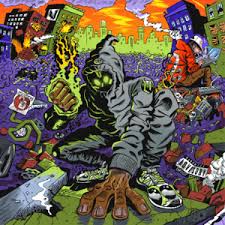 Unlocked- Denzel Curry and Kenny Beats
Unlocked is a 17-minute collaboration between a rising star in the Hip Hop production game, Kenny Beats, and a mainstay in the game, Denzel Curry. Its short runtime is just the right amount to make a dense, exciting record that doesn't overstay its welcome. The bars are quick yet complex, and the production and beats are flawless. Likewise, the chemistry between Beats and Curry comes across on every second of the album and makes for one of the most unique projects heard in a while, and deserves to be recognized as the best project of the year.