Upside to early decorating- Taking Sides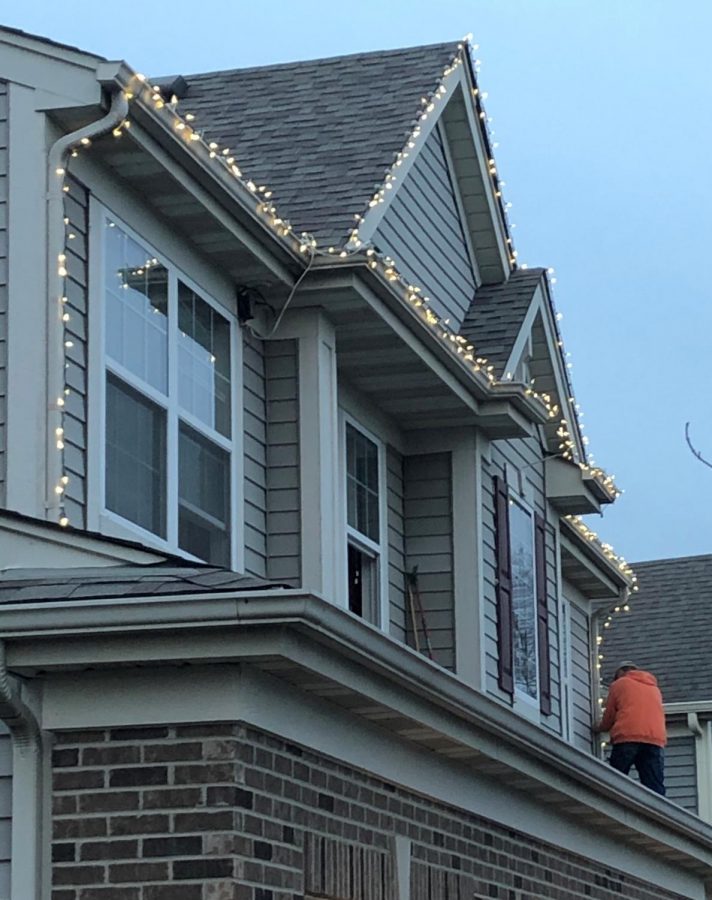 Many people frown upon putting up holiday decorations before Thanksgiving, but there are many reasons why it is actually beneficial. 
Craft stores such as Michael's and Hobby Lobby have sales that take place in October and early November for holiday decorations. Buying holiday decorations before the holiday season saves money that could later be spent on gifts. It also allows the consumer to beat the rush of people buying decorations during the holidays. For example, in early November, JoAnn Fabrics offered a "buy two get four free" on select holiday decorations.
People are busy during the holidays, and decorating takes time. Decorating for the holidays early allows more time for planning, shopping and baking. 
Holiday decorations encourage people to be more productive. There is a lot of planning and preparation that goes on during the holiday season, but the feeling of a festively decorated space in one's home could make them want to get more done.
The fun and excitement of decorating cannot be discounted. It takes time to make someone's home, and if people waited until after Thanksgiving to put up decorations, they would only be up for a few weeks before being taken down. 
Decorating is not that easy either. A lot of families have their holiday decorations stored in a basement, shed, attic or other hard-to-access place. By getting a head start on decorating, it gives more time to take out all the decorations from storage.
Additionally, the holiday season generally puts people in a better mood, so it is understandable why some people put their decorations up early. Holiday decorations bring happiness to people of all ages. 
Holiday decorations also give people something to look forward to. It is so easy to get caught up in everyday jobs and responsibilities, but the early presence of holiday decorations can serve as a reminder of what is to come. This is especially true for parents of small children. Decorations get children excited for the holidays.
Overall, decorations make homes look better. Whether outside, inside, or both, holiday decorations can give a home a pop of color that it would not get at any other time of year. 
Early decorating allows individuals to have all of their hard work last longer, so that they can really get the most out of the festive season. Additionally, as the holiday nears, people would get to spend more time with the people they love, which is what the holiday spirit is all about.
About the Writer
Gianna Feminis, Co-Editor-in-Chief
Gianna Feminis is a senior at North and the Co-Editor-in-Chief and Sports Editor of The Prowler. She received fifth place for "Sports Writing" at the...