New Illinois History Law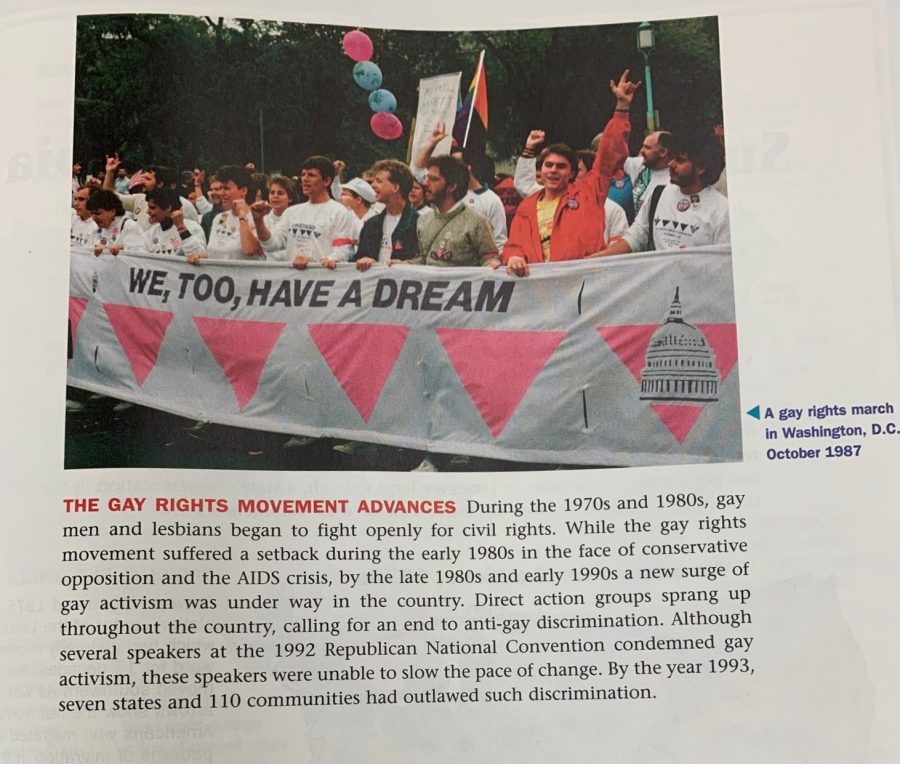 Cassidy Sutton, News Editor
February 20, 2020
Next fall Illinois law makes it mandatory for teachers to teach students the history of Illinois. This law was passed in January and will affect grades K-12 in public schools only. This makes Illinois the 5th state to add this law, California was the first.
Not only will teachers have to incorporated Illinois history into their curriculum, but also the roles of the LGBT community. pics that will be added to the new curriculum include the nation's first gay rights organization, the Society for Human Rights, being formed in 1924 in Chicago, and Sally Ride, the first US woman in space, who was a lesbian.
"The LGBT community is underrepresented," U.S. history teacher Ryan Paymaster said. "When we talk about Illinois history, we have to appreciate that our state has mandated that we learn about the LGBT community."
A bill was signed by Governor J.B. Pritzker, public schools in the state must include LGBT individuals in history lessons and use textbooks that include the roles of people protected under the state's Human Rights Act. The new law takes effect July 1, 2020.
"I already try to implement my own teaching on the subject to make everyone inclusive," history teacher Daniel Foreman said.
Many other states such as Texas and Washington already require their public-school teachers to teach the history of their state. Not every state makes it mandatory, but more are moving towards it.
"There are many significant events that have happened in our state that have shaped us and can explain why things are happening today," world history teacher Nicole Hoch said.
Illinois is not always depicted as the best state to live in. With some of the highest tax rates, financial crisis and a shrinking population, Illinois isn't always the greatest. But there is still a lot of history here to be taught to students. Supporters say the law is a major step to help students learn about Illinois and improve their home state.
"It's our relatives that have contributed to this state and it's important we don't forget that we are here today, the good and bad, due to their values and efforts," Paymaster said. "We need to be aware of what Illinois stands for, where we are, and how to make it better for future generations."
It is not yet known what specific aspects of the history will be taught, the state law requires that people, events, and contributions are covered, but it does not state specifically how to do so
"Personally, I would hope that conversations with administration, division chairs, teachers, and hopefully even students, lead our district to implementing these new topics in an educational and inclusive manner," English/ Social Studies Chair David Brown said.