New club influences kindness toward others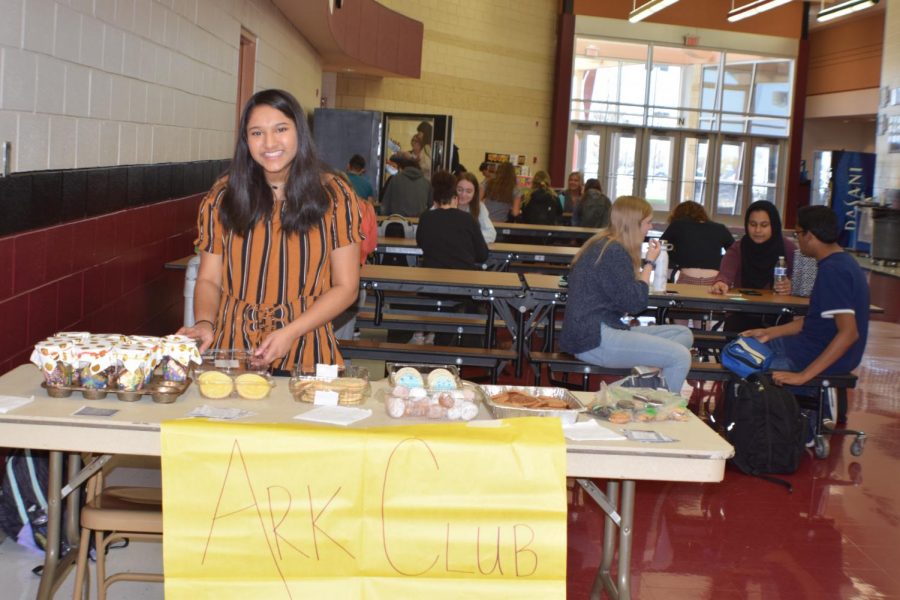 Hailey Wilson, Staff Writer
May 15, 2019
A community compiled of individuals looking out for the well-being of others is a community that is known to strive. Finding kindness, though, can often be a struggle.
This spring, North introduced the Acts of Random Kindness Club, a group working to spread kindness and positivity throughout the high school.
"The main goal of ARK is to lead with goodness," Spanish teacher and ARK sponsor Emilie Hatzl said. "Members brainstorm, organize and carry out acts of kindness with the intention to cultivate connection, compassion, gratitude and an overall good feeling."
ARK's goal is to influence students to show generosity and goodness to their peers in the midst of everyday high school struggles.
"ARK club will bring students together to work together to spread kindness throughout the school," junior Mary Wolfe said.
North was influenced to start ARK because of "the positive impact it had left on the students and community," junior and ARK founder Khushbu Patel said.
"The motivation to start this club was due to all the negativity that goes around within the school," Patel said. "I wanted to start a club that would leave a positive mark and that would benefit the school."
ARK wants to influence others in the school and the community to be kind with no exceptions.
"This club will teach the students that being kind is rewarding rather than a chore," Patel said. "This club will also benefit the community by simulating society to stand up of each other and leaving no room for discrimination."
Members of ARK hope to instill the true meaning of kindness from the ongoing acts of caring people in society.
"Kindness means having a true intention of helping others and spreading positivity without any expectation or personal gain in return," Patel said.
ARK is showing how easy it can be to impact one's peers by caring about others and showing appreciation to everyone. The members find value in giving back to others and think it can be a rewarding experience.
"We believe that any gesture of kindness can make someone's day," Patel said. From putting up motivational posters during the SAT exams and setting up kindness boxes in the open area, this new club is starting to make its mark on North students.
"The outcomes of these simple random acts have the potential to be far-reaching. It doesn't take much, but it can make a huge difference for everyone," Hatzl said.
ARK is working on several projects and ideas to bring their message of kindness to the community. They organized a free bake sale on April 27 to give back to others as well as visited Ira Jones on April 29 and Heritage Grove on May 3 to leave positive messages for the young students on their lockers.
Additional activities the ARK club members plan on implementing are "… cheering on spring athletes and showing gratitude for staff at North during teacher appreciation week," Hatzl said.
Creating a positive environment in the school community and getting students involved is the club's goal.
"When students realize that spreading kindness and positive messages is free and easy, they will become more willing to spread kindness," Patel said.