Stomping, clapping for stepping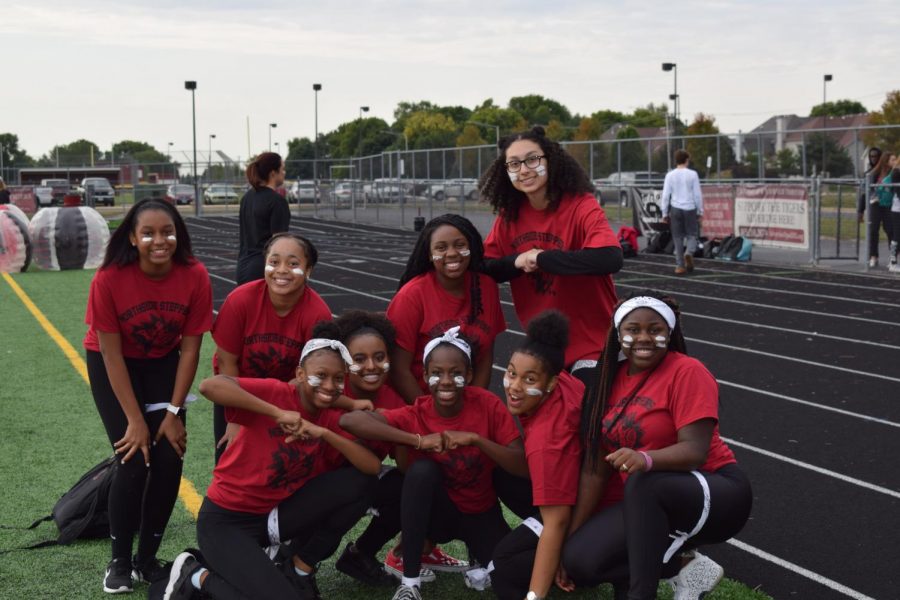 Preston Zbroszczyk, Sports Editor
April 5, 2019
Stepping or step-dancing was introduced to North this year as something new to bring to the school. It is a percussive dance where the participant uses entire body as an instrument to produce complex rhymes and sounds through a mixture of footsteps, spoken word and hand clap. It can be performed by an individual but is commonly performed as a group.
The Tigers step-dance team hosted their very competition at North on Feb. 23. Although the Tigers weren't able to participate in the competition, the turnout of teams was impressive.
"The competition was awesome, we had teams here from as far away as Missouri, and St. Louis," coach Tamara Curry said.  "Most organizations that performed that day had been stepping for at least 5-10 years.  We had 7 teams performs. We also had a special guest, a gumboot dancer from Barbados."
According to The Village Celebration Stepdance has a long strong history itself. Alienated from the white organizations, the members turned to each other for social intimacy, support and status. They became the black elites. They were leaders. They would protest against lynching, lobby for civil rights, and launch literacy campaigns. They would campaign for social reform, promote scholastic achievement and become icons of prestige among educated African American.
"The step team is amazing. I feel the team has had consistent team members that attend but we would always love more people to partake in the program," Curry said.  "It is a diverse club and most step teams have individuals from all races.  I hope North will get to that point as well."
"It was a great experience for to see how many teams came out for this competition and hopefully it can be a new trend for all schools to have a step team," senior Imani ?