Celebrity news is not news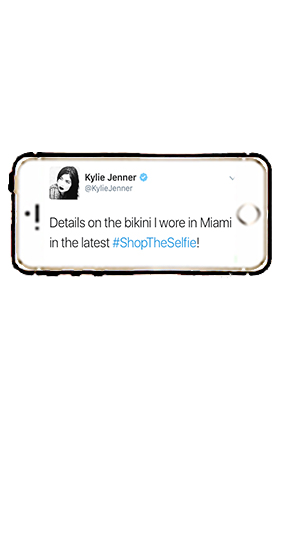 Hang on for a minute...we're trying to find some more stories you might like.
The world of journalism is a competitive field that usually requires at least four years of college and numerous different types of experience. Many graduates have hopes of writing intellectual broadminded works for prestigious newspapers, magazines and websites. Sadly, many journalists end up writing about if Kylie Jenner's lips are real or not or who Selena Gomez is dating.
"Much like any reality show, it is entertaining because it is not happening to you. No matter the circumstances, the girls always find themselves in the most bizarre shenanigans with their famous friends, spending thousands of dollars in a moment's notice for their own entertainment," news writer Laura Welch said on The Tab website.
If one goes on Yahoo News, Buzzfeed or various other online news websites, one of the first things that will be seen is "Kylie Jenner Shows off Some Skin in Tight Leather Dress to Friends Birthday Party" or something of the sort. These types of headlines are not limited to just the Jenners or Kardashians, any celebrity that is somewhat relevant in the current pop culture has similar news stories written. For instance, another celebrity who was brought up to fame from her reality TV show experience is Gigi Hadid, her mother was a part the real house wives of Beverly Hills. From appearing on the show and the power of social media and her successful mother, Gigi and her sister Bella were able to make themselves a relevant part of pop culture. Gigi has went on to being a Victoria Secrete Model, and dating some of the most famous pop stars, Zayn Malik and Codey Simpson.
The problem with this is… it's not news, its mass production gossip. Articles written about celebrity's apparel, diet, purchases, or anything involving their lives, are completely pointless. Just because certain people are famous or have a lot of money for whatever reason, that doesn't make their lives any more significant than anyone else's. No one gains anything from reading articles about Kylie Jenner's scandalous outfit she wore to the club, besides Kylie Jenner and the media that produced it. So many people follow people like Kylie Jenner simply because she has what other people don't. Thanks to the wealth her family has amassed over the years she can have everything and anything her heart desires material wise. With the power of social media people like her can show the rest of the world what they want, but don't have.
"Sorry I'm late to the party guys I was busy cashing my 80 million video game check & transferring 53 million into our joint account," Kim Kardashian Tweeted after Kayne West gained $35 million from his clothing line.
The same goes for celebrities and their love lives. They are capable of having these lavish fantasize worthy relationships. Where they to go to the Bahamas as many times as they want, with their equally as rich and attractive model significate other wearing the most luxurious of appeal. It's not surprising that so many people would be interested in things like this, however it can make one question what are really the values that so many people have to make these types of things be headlined every day without fail?
"One is just learning what high-status individuals do so you might more effectively become one, and two, it's basically political. Knowing what is going on with high-status individuals, you'd be better able to navigate the social scene."
These types of articles are nothing but click bait. Click bait is a term that is widely used on sources like YouTube. It refers to when something has a title that is purposely flamboyant to get people to view its content. The worst part about this is that it works. These days people are infatuated with what other people are doing with their lives. This is probably due to how bored people can be with their own everyday lives. In result celebrities like the Kardashians and the Hadids get as much attention as they do.