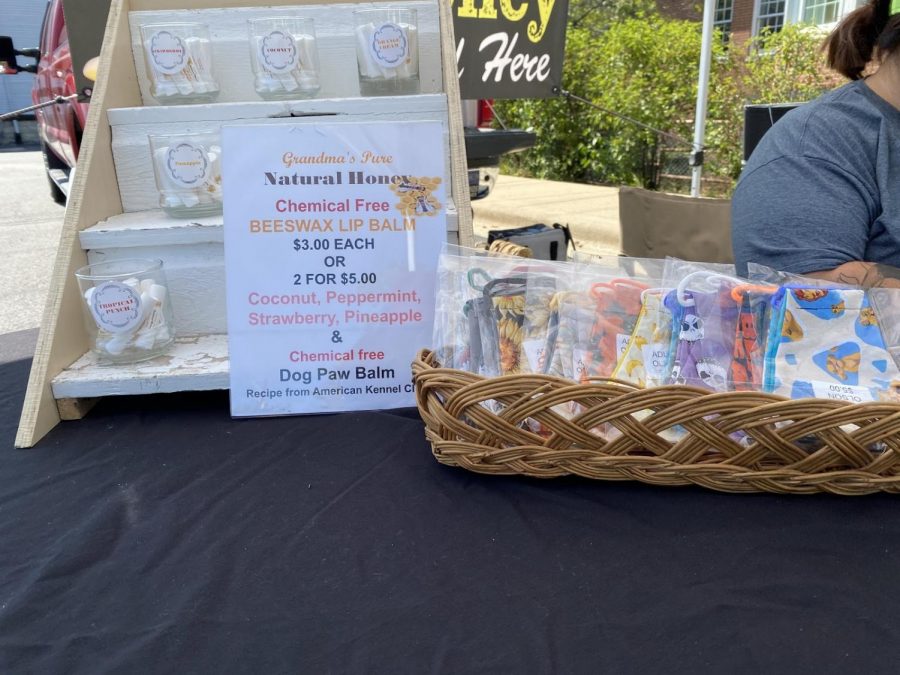 Maddy Mirallegro
Honey, tea, homemade treats, fruits and vegetables. What do all of these things have in common? They can all be found at Plainfield's local farmers' market.
Located in downtown Plainfield just behind the Plainfield Public Library is the Plainfield Farmer's Market. It runs from July 12-the end of September every Sunday at 12 p.m. to 4 p.m.
According to Nutrition.gov the definition of a farmer's market is a public and reoccurring assembly of famers or the farms representatives selling food they produced directly to the consumers.
There are currently fifteen vendors who set up shop to sell their products to the people of Plainfield.
Due to health concerns, the layout of the market is socially distanced with the booths set up six feet away from each other, and masks are required along with sanitation upon entry.
Many benefits come with shopping at a farmer's market such as the food is freshly picked according to the season. The fruit and vegetables are full of antioxidants and phytonutrients which are two things bodies need.
Some of the specialties seen at this market include honey from Grandma's Pure Natural Honey which is run by mother and daughter duo Mary Lou and Michelle Salato.
"This is our third year," Mary Lou Salato said. "…we also make little gift bags of things, with mugs, little honeys, and tea bags."
Other specialties seen at the market includes tea from Amez Infusions run by Sujata Borthakur who has been selling her teas in Plainfield since 2011 as well as other markets. 
"The Naperville Library has a 95th street farmers' market, so we go to that one," Sujata Borthakur said. "We also go to one called St. John's which is a church in Naperville."
For one vendor, The Plainfield Farmers' Market is his first experience selling to the public in this format.
"So far, so good," said Gerald Tisdale from Tizzososweet.