Do police have place in schools?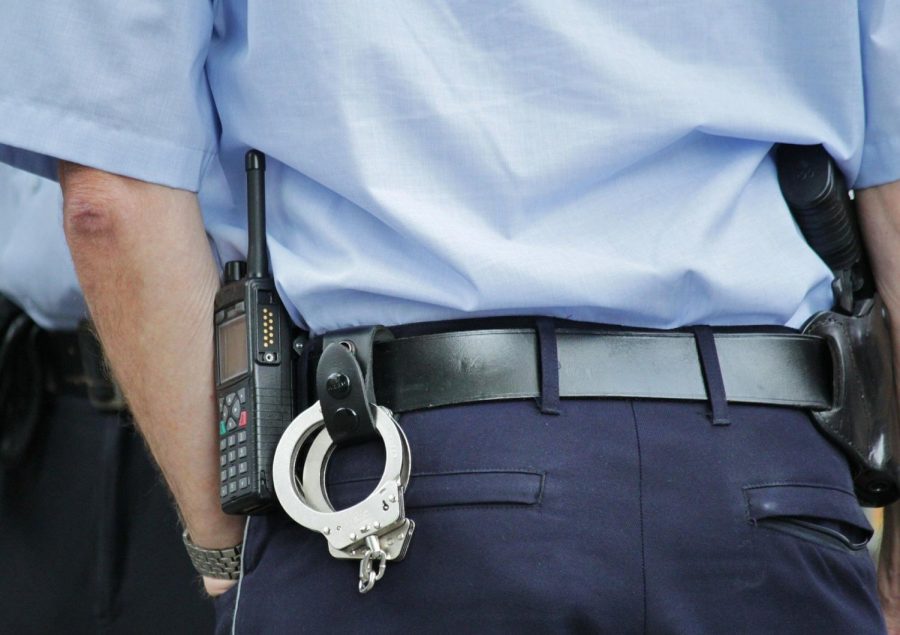 On April 20, 1999, two boys walked into Columbine High School armed with guns and killed 13 people. This event changed the way schools view security drastically. 
Police officers in the hallways in the hallways have become a normal sight in the American school, but with recent civil unrest across the country, mostly centered around law enforcement and their place in society, the police presence in schools has come under question.  
Officers have been in schools since the 50s, but after the Columbine massacre, their presence has rapidly increased. According to the National Center for Poverty Law By 2007 40% of schools had police on campus, compared to 1975 where only 1% of schools had police on staff. With the recent plague of school shootings across the country, their usefulness seems evident, but are schools safer because of an officer's presence?
In a survey of 45 north students, 53% did not believe that officers should be on staff at schools and 46% said that the officer's purpose wasn't clear. 
"Honestly, I forget we have an officer on campus sometimes," senior Ashley Greeves said. "I don't necessarily feel safe or unsafe because I rarely see him. At the same time, I haven't seen any positive change from having one."
 In the same survey, 66% of students said they don't believe that the presence of a police officer has made North a safer place, which makes sense. North is in a  relatively safe, low crime area, so the threat of crime coming from outside the building is minimal.  
Do schools in a city such as Chicago, where crime rates are higher, use their officers to stop criminal activity from getting into schools?
Chicago Public Schools is the third largest school district in the country and boasts students from all over the city and socioeconomic spectrum. According to a 2017 report by the National Center on Poverty Law, CPS has had a relationship with the Chicago Police Department since the 60s, originally 20 specially trained officers to go to schools and teach "good citizenship" to students. Officer duties evolved in the 1990s when two rounds of federal funding were introduced to combat crime in schools nationwide.
The first funding came in 1994 and was meant to train more school resource officers to help keep drugs and violence out of schools. The second funds came in response to the 1999 Columbine massacre and put almost 10,000 officers in schools across the country.
The same reports that in 2000 Illinois received $3.2 million to promote the hiring of school resource officers. Will County received $250,000 of that grant.
 In 2006 the Illinois board of education gave CPS $4 million to install more security measures at CPS schools including adding an increased police presence at schools.
But has all this funding made our schools a safer place? In the end, the answer is unclear Police Officers in schools are a part of American society that has become a comfortable sight for many but a deeply troubling sight for others. As the tensions between law enforcement and the American people grow, so will the conversation surrounding school policing and its effectiveness.