Alice in Chains drops uninspired new album
"I'm a little alike you before things had changed in a compass, I ride all this feels rearranged"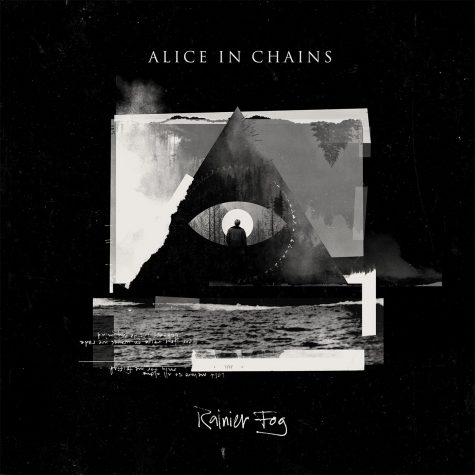 Alice in Chains is a well-known grunge band formed in 1987 that blew up at the same time as Nirvana, Pearl jam and other Seattle grunge bands.
The band released their 6th studio album titled ''Rainier fog'' and I can say that right off the bat the first song off the album screams Alice in Chains. It has the tone quality in the guitars and mystical vocals.
Alice in Chains has never been the type of band to try and keep things fresh. They stick with their grunge roots and very rarely do they switch it up. however, they never really have needed to change it up because with a lot of band to stay relevant they must keep going with the changes in music culture, but they have simply mastered what Alice in Chains already know so there is no need to change.
The first couple songs on the album were very grungy and grimy. There are lots of distortion and pedal layers were clearly used, which a lot of old fans love in songs especially because the very meaningful lyrics a heavy guitar riff from Jerry Cantrell perfectly matches with that.
After the first couple songs the band switches it up with a song called ''Fly" and it is light and airy and really a beautiful song that is reminiscing of their song "Rooster" on their "dirt" album from 1992 though redone with a different approach, it just has the same feeling.
After the song "Fly" the song called "Drone" that has an incredible guitar solo that has a very "Dunlop Heil Talkbox" feel that you could almost compare to the solo they did from the song "Man in the Box" from their "Facelift" album in 1990 which is one of their best-known songs.
"Deaf Ears and blind Eyes" is a great song off the album that is different from the others and has a sort of Metallica feel or just more of a metal/hard rock kind of thing with the thick bass line and the tone of the guitars.
This song is also one that stands out because it is not very grungy, its more 80s/90s alternative sounding and its very light and has vocal layers which hasn't been seen a lot with this band. This song is overall very refreshing just as "Fly" was
Right after such a light song we get "So Far Under" which is a pretty big difference compared to the last song and this one has a metal feel to it just as "Deaf Ears and Blind Eyes" but this one is a lot heavier and not as distorted.
"Never Fade" is next and a bit faster not as heavy, but also not a light song but we hear the vocalist doing something different with William DuVall voice, it's not as lazy or slurred which is what we usually hear from alice in chains
The very last song "All I am" starts off quiet which is great because it really makes you want to know what's to come. When the song starts up for real we are introduced with this pretty guitar picking and then the vocals come in shortly after and is
soft and smooth this is a slower song. About a minute in there is a high pitch guitar part that's very different. A great way to end the album.
The album as a whole was pretty enjoyable but wasn't anything we haven't heard before it sounded very similar to their other music and it wasn't refreshing. I would recommend it, but for new fans, just stick to listening to their old albums.